INTERNATIONAL MUNICIPAL SIGNAL ASSOCIATION
IMSA is the Leading International Resource for Information, Education and Certification in Public Safety.
IMSA provides Educational and Certification Programs serving the following fields:
Roadway Lighting * Roadway Signs and Markings * Work Zone Traffic Safety * Public Safety Dispatcher
Traffic Signal Technician * Interior Fire Alarm System Technician * Municipal Fire Alarm System Technician
---
---
SAVE THE DATE - JOIN US FOR ANNUAL MEETING & HOLIDAY PARTY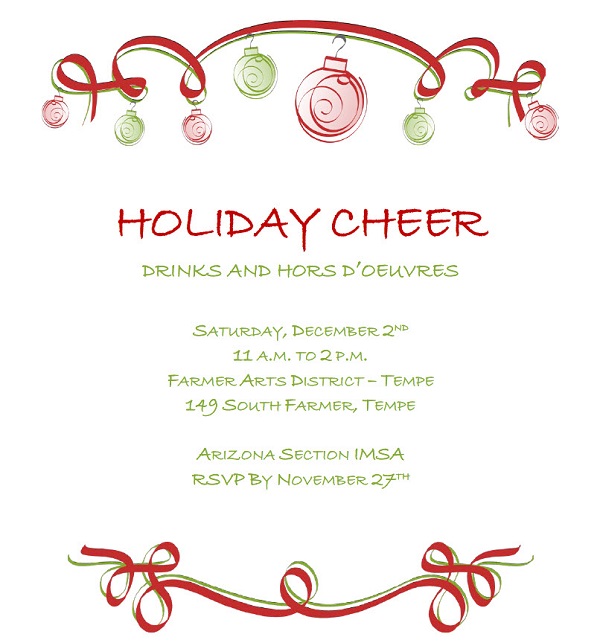 Please R.S.V.P. by November 27
---
Important Notice - IMSA Work Zone Temporary Traffic Control Certification Renewal
Do you have a Work Zone Temporary Traffic Control Technician certification that has expired? All Work Zone certifications expire 3 years from the date they are issued and do not automatically renew. IMSA does not require Work Zone certification renewal in order to renew other IMSA certifications. However, with increasing demands and emphasis on roadway safety many employers, governmental agencies and contracts require individuals hold a current certification. For a limited time IMSA is offering an opportunity to renew your expired Work Zone certification without the use of the one-time exemption. The renewal process is easy. Simply complete the following steps and your Work Zone certification will be renewed.
Fill out the certification renewal documents found HERE
Provide proof of 4 hours of continuing education for Work Zone and/or related safety training
Return the documents with the renewal fee to the International office
If you have any questions or need assistance please contact the IMSA certification staff at the International office, phone (321) 392-0500 or email
certification@imsasafety.org
This opportunity is valid through December 31, 2017