INTERNATIONAL MUNICIPAL SIGNAL ASSOCIATION
IMSA is the Leading International Resource for Information, Education and Certification in Public Safety.
IMSA provides Educational and Certification Programs serving the following fields:
Roadway Lighting * Roadway Signs and Markings * Work Zone Traffic Safety * Public Safety Dispatcher
Traffic Signal Technician * Interior Fire Alarm System Technician * Municipal Fire Alarm System Technician
---
FALL 2022 - Class Schedule
---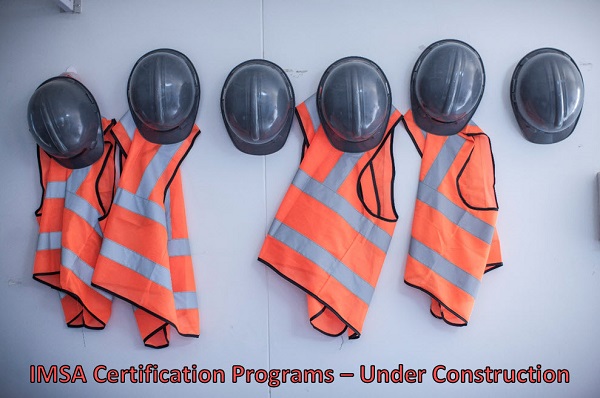 CERTIFICATION PROGRAM – Please pardon our dust while we remodel
We are excited to inform you that IMSA home office in Florida is working on updates to classes curriculum. The upcoming changes will focus on student-friendly model with the content being updated to bring the curriculum in line with the current technological growth.
While we are excited about the change, this means that some new certification programs will be temporarily unavailable while the curriculums are being worked on. During the first phase five programs will be launched:
Work Zone
Traffic Signal I
Traffic Signal II Field
Signs & Markings
Roadway Lighting
If you currently hold a certification in one of the older certifications and need to renew it, please let us know. IMSA AZ Section can assist you in obtaining your CEC requirements. Stay tuned for more info!
---